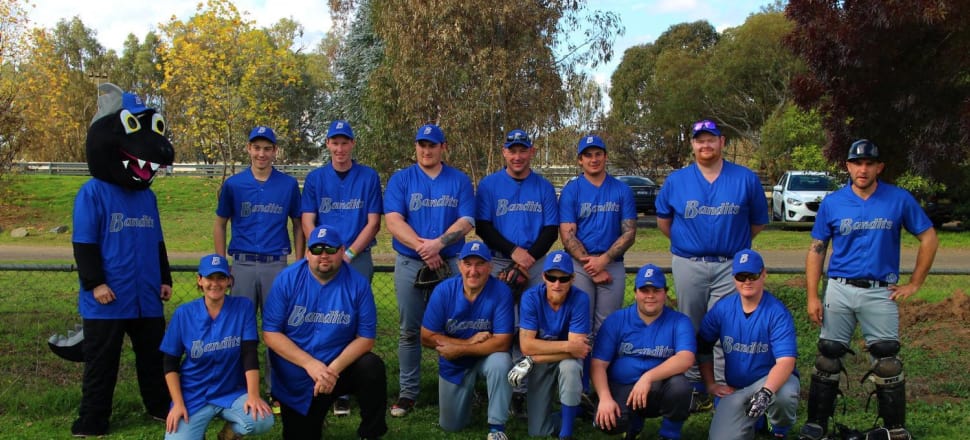 5370537724001
The local baseball season has officially begun as round one of the North Eastern Baseball Association kicked off at Wangaratta during the weekend.
The Benalla Bandits faced Wangaratta Rangers Orange in the first match of the new season, with new coach Tom Grinter leading the side for the first time.
The Bandits pushed hard for a result in the match, after Grinter told his charges to work for the points in the season opener.
Dwayne Yates started the pitching off for the Bandits through the first two innings, before Grinter took over to close out the second.
In that time the Bandits conceded four runs. Grinter held the pitching mound for the next three innings, and conceded three runs, before Ossie Osborne finished off the last two innings nicely.
Every Bandits player had a strong day with the bat, as everyone connected with a pitch, while Grinter led from the front with an in-park home run.
Playing coach Grinter said he was happy with the way the team came together, especially as three new players took to the field for the first time.
The Bandits closed out the game in strong fashion, securing an 11-9 maiden victory for the year.
Open training sessions will be taking place each Wednesday, with the club's hope of ironing out small kinks before the second match of the season against a strong Albury Bears side this weekend away at Porepunkah.
Training is held each Wednesday at 6pm, next door to the Benalla Racing Club on the Midland Highway. Tomorrow afternoon the club will host a Kids Come and Try day, from 4.30pm.