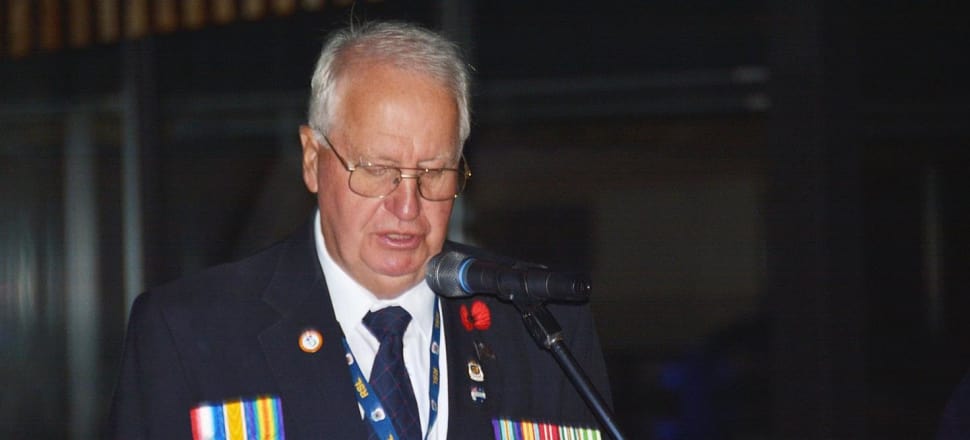 5370537724001
''We will remember them.''
It is a simple phrase but perhaps the most powerful words we hear each Anzac Day.
This Anzac Day, the people of Cobram and Barooga most certainly remembered, turning out in droves to pay their respects to all those who have fallen in combat to protect our peace, freedom and democracy.
A large crowd gathered at the Cobram and District War Memorial before light for the dawn service.
School children lined the streets alongside more elderly folk, a lot of whom were proudly displaying war medals, to watch the traditional march from Station St to the war memorial.
Cobram-Barooga RSL sub-branch president Rob Brown said the whole day was a great success.
''I thought it was excellent. A lot of people said to me it was the best one we have ever had,'' Mr Brown said.
''Everything worked to plan. The fly-over by John Williams and Chris (Dozer) Brooks was fantastic, the wreaths were great, everyone spoke well, the clergy were happy and the refreshments were very nice in the Civic Centre, so no complaints from me.
''I was very pleased with the dawn service crowd. A lot of people who come to the dawn service don't necessarily come to the main one, but that's all right. They all came and paid their respects at some stage and I think that is the most important thing to remember.''
Mr Brown hopes Anzac Day will always remain a showcase event on the Australian calendar.
''I hope Anzac Day never dies because young people need to learn about it,'' he said.
''I am confident it will never get to that point.''
An event of such magnitude demands a huge effort to organise and Mr Brown said one of the best things about the day was the way the community rallied together to ensure it was enjoyable for everyone.
''We are pleased with the amount of community involvement and of course all the clubs around town who get involved,'' he said.
''We can't speak more highly of the Apex club, the Rotary club, the pipe band, the brass band, all the RSL members and the commemoration committee for all the hard work they put in to make the day such a great one.''
A change in philosophy towards how the day should be co-ordinated a few years' back has helped it thrive, according to Mr Brown.
''The commemoration committee was set up to get the community on board because it was getting too much for just the RSL and myself. But now it is a real team effort, which is great,'' he said.