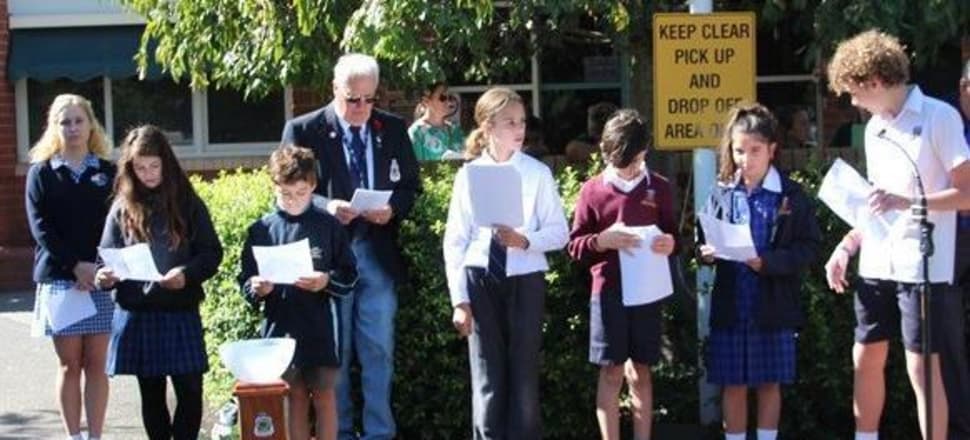 5370537724001
The final Anzac commemoration activity in Cobram for 2018 was held at Ottrey Lodge at 11am last Thursday.
This provided the opportunity for those who were unable to attend the main service on Anzac Day to observe the occasion.
After morning tea, residents moved out to the forecourt for the service, where students from Cobram Primary School, Cobram Secondary College, Cobram Specialist School, Cobram Anglican Grammar School and St Joseph's Primary School participated.
The service was led by Cobram-Barooga RSL president Rob Brown, assisted by RSL member Len Soule, with Noel Stedman acting as bugler.
Mr Brown said it was fantastic all the schools could get involved with the day.
''We thank the staff from the schools for organising the students to attend, participate in the service and mingle with the Ottrey Lodge residents afterwards,'' he said.
The service included a wreath laying ceremony, and at the end of the service everyone was invited to place a poppy in the remembrance bowl.