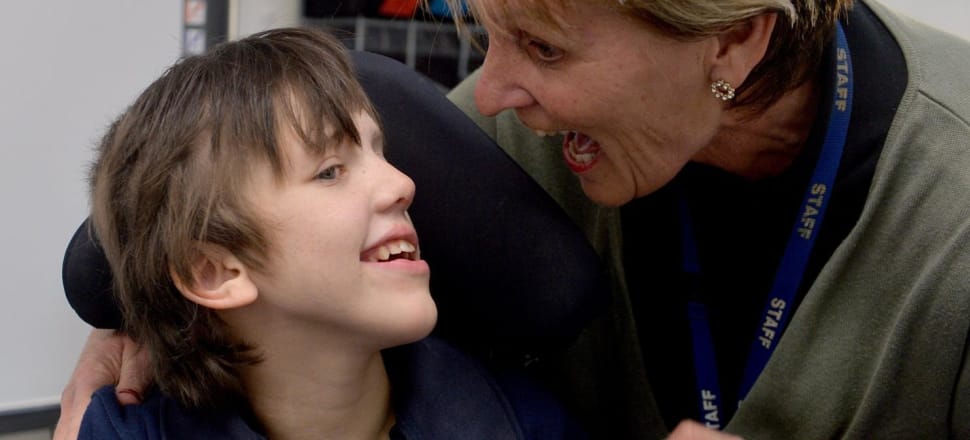 5370537724001
ECHUCA Specialist School teacher's aide Deb Colliver was seeing red on Wednesday.
But she wasn't about to let her students know it because she quickly was able to get Kaitlyn Lewis (pictured right with Deb) smile for a photo.
Kaitlyn is one of two highly special needs students who are fed through tubes which require extensive cleaning.
But on Wednesday there was no water to do so.
Fortunately Kaitlyn only had to be fed once and the other student didn't attend.
''We couldn't go to the toilet,'' Deb said.
''I have two highly special needs students who are PEG fed (fed through their stomach).
''When you go to feed you have to wash your hands three times to make sure there are no germs.
''This goes into their stomach so if they get an infection, they die.
''This has to be washed and cleaned three times after a feed but we've got no running water to do it.
''We have one student who is fed three times a day. Luckily she wasn't there but if she was I would have had to ring her and say don't come in.
''So she would have had to miss out because we don't have the facilities to clean her stuff.''
Deb has been at the school for 19 years and even at the start she said the school was desperate for new facilities.
''It's just got worse,'' she said.
''When the school started we had 20 students but because it's now bigger we do have problems.
''We've had all these portables added on and it just can't cope.
''We've had sewage coming up through the sink.
''A lot of the staff have back issues because we don't have hoists to lift the students up.''
When Deb discovered the school had missed out on funding she was furious.
''They are being discriminated against,'' she said.
''These are the students that are the most vulnerable and their needs are not being met.
''These are basic life needs that they need to stay alive. And we can't give them their food because we haven't got water.''