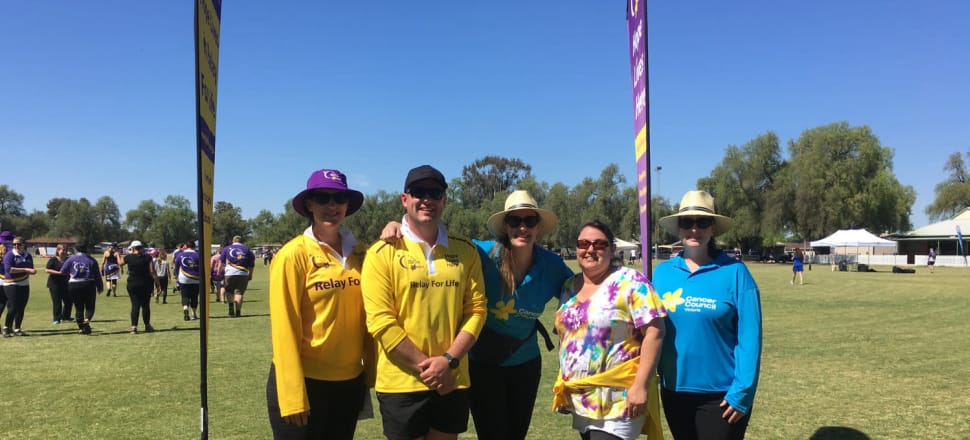 5370537724001
While Relay for Life events have petered out in some communities, it remains a treasured event for the people of Cobram and Barooga.
The 18-hour event, which alternates between Yarrawonga and Cobram, drew a strong crowd, with eight teams and more than 190 people taking part, with one team even deciding to take up the challenge by registering on the day.
More than $44000 has so far been raised for Cancer Council, which will rise as further donations are collected in coming days.
The event kicked off with an emotion-charged survivors and carers afternoon tea on Saturday.
That was followed by an inspiring candlelight ceremony at dusk, where cancer survivors reflected on their own personal journey, while people who have lost loved ones remembered those taken too soon.
While the event was about raising vital funds for cancer research, Cobram Relay for Life committee member Theresa Mantovani said the event was also plenty of fun and offered great comrade.
''We do things like overnight scrabble; there are plenty of children's activities like face painting and we even had a performance from local band The Delirious just to name a few things,'' she said.
Ms Mantovani said the relay always made her realise just how many people in the community were affected by cancer in some way, whether directly or indirectly.
''Everyone would know someone touched by cancer. We had a girl called Amanda who has only just been given the all clear two weeks ago and she's a young mum of three, so that was really special,'' she said.
''There was one person there that is fighting cancer and one that lost her daughter to cancer. It's very special to a lot of people that take part.''
Ms Mantovani said it was reassuring to know locals cared about the event despite the physical effort and time it took.
''If you can't get enough participants Cancer Council will shut you down, but luckily we're okay and have enough people willing to do it. We will be fine moving forward.''
Like any event which runs successfully, there were always a number of key people behind the scenes making sure it want ahead.
Ms Mantovani said the committee was again thankful for the effort put in by everybody involved.
''The committee would like to thank the generous support of local businesses, community groups, service clubs and volunteers,'' she said.
''We extend our gratitude to those who donated their time, skills and services to make this event enjoyable.''