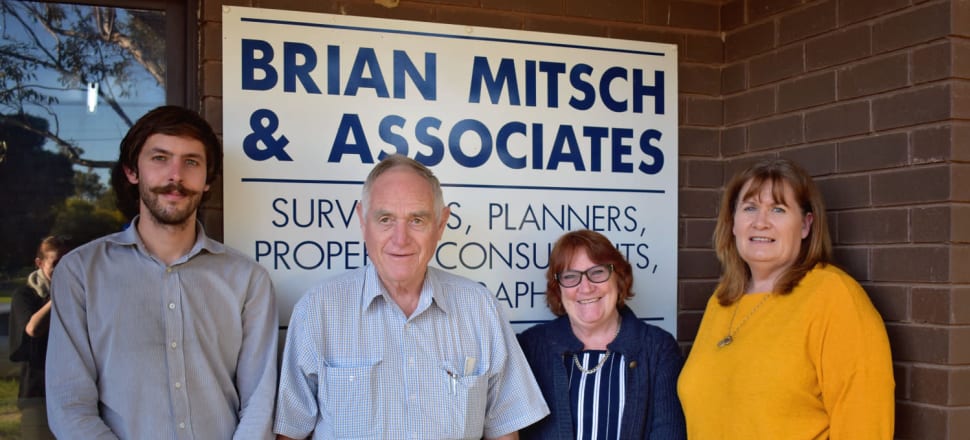 5370537724001
Brian Mitsch & Associates delivers professional expertise in land surveying, engineering and town planning.
The iconic Victoria St business boasts up-to-date computer technology and utilises modern field measurement technology, which is constantly upgraded.
As specialist cadastral surveyors, the team at Brian Mitsch & Associates can help you with any boundary re-positioning or subdivision, and staff can also offer assistance on rural and residential subdivisions, road designs, general surveying and more.
Business owner Brian Mitsch celebrated 50 years as a registered surveyor early last year.
Working alongside him is his son Chris who is a qualified surveyor and carries out all the field work.
Chris has been working in the industry for almost 30 years, spending some time in Sydney before joining his father's firm 20 years ago.
The team also includes senior cartographer Jayne Blyth who has been with the firm for 34 years, Elaine Crisp who has handled reception duties for 27 years and junior draftsperson Andrew Sutton who is a recent addition.
Chris said a key advantage of using the Brian Mitsch & Associates team is the combined local knowledge they offer clients.
''The best thing about our service is the local experience we offer, especially from Brian,'' Chris said.
''He has specialised experience in the industry and his knowledge is second to none.
''He has surveyed this area for the last 50 years and chances are if you want something done we've worked on that land before, or the one around the corner or over the road.
''We have access to all our old files which means we can save time on the job, and hopefully a little bit of our clients money, too.''
For more information, visit Brian Mitsch & Associates at 319 Victoria St, or call 58812177.