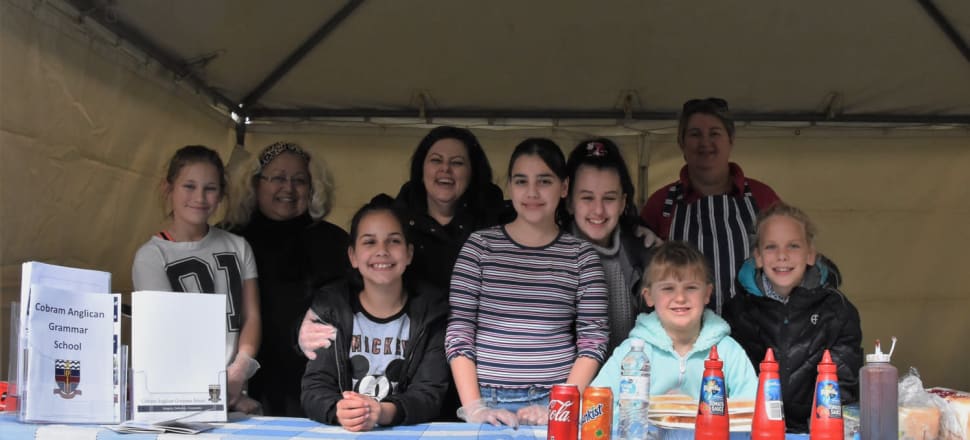 5370537724001
Despite a bitter chill across the region, crowds were not deterred from attending the 13th annual Cobram Rotary Club Swap Meet and Shannons All Wheels Show on Sunday.
The sun poked out from behind the clouds during the the day, allowing people to visit browse more than 400 stalls and inspect more than 270 motor vehicles.
Swap meet co-ordinator Adrian Bennett admitted he was worried crowd number would be severely affected by the inclement weather, however, he felt the event was a hit.
''At half past three this morning (Sunday) it was drizzling rain and I thought 'oh I don't know what's going to happen here','' he said.
''It has been one of those week's where it has been really cold, but it was the rain that was going to be the killer.
''A few site holders pulled out because they couldn't risk coming, I can see their point of view with the expense of travel.
''But the way it turned out you couldn't have organised it better, there's a good crowd supporting us, although we had a few vacant spots, that's all a part of swap meeting.''
Mr Bennett said a lot of work went into making the swap meet a success with the preparation for next year having already started.
''We put a lot of advertising in this year to try and lift out number, the weather may have turned that theory upside down,'' he said.
''The crowd is still handy and it's great to see the amount of people who have turned up. This morning at seven when the gates opened, it was overcast, cold and I was just hoping enough people would come through to cover our costs, but since half past eight the numbers have been amazing.
''You will find half (of the stall holders) will re-book today, some people have their sites for four or five years, some don't rebook until January or February, but you know that for some unless they're dead they will come — that's the way it goes.
''We had a few retire who had handy sites, but you fill them up straight away, you just have to keep working at it and hope it keeps going.''
For Mr Bennett, the highlight of the swap meet was the number of motor vehicles on show.
At 7.30 am, Mr Bennett counted 15 cars, but by 11 am there were more than 270.
Pauline Dickins from Corowa claimed the show 'n' shine trophy with her eye-catching green 1932 Ford pick-up.
She said her husband Peter, a retired engineer, built the vehicle over a period of about five years.
The stunning piece of work was completed around eight months ago and has done 2000 km.
Mrs Dickins said her husband had asked her what colour she would like it and she said ''in your face'' green, so he finished it in green with small gold flecks.