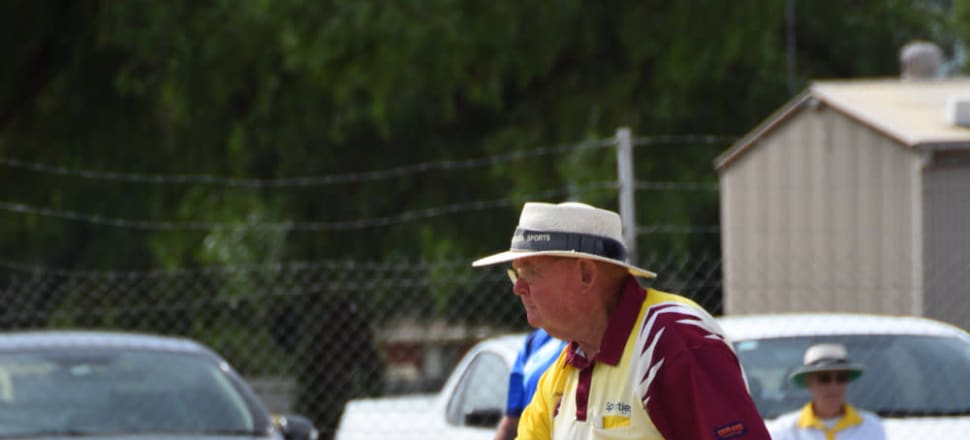 5370537724001
Barooga bowls
At Keith's Friday bowls on September 4, 24 players bowled. The two-game winners were Gerald Rothe and Geoff Brentnall with +19, ahead of Brian Baldwin and Richard Polsczak with 15.
Best first game winners were Alan Vinecombe and Kevin Kennedy with 10 and best second game winners were Jill Toohey and Val Toohey with 7. The jackpot did not go off.
On September 11, 28 bowlers enjoyed a social game of bowls with John Halphin and Col Bawdon winning the day with a very good score of 30. Runners-up were Marita O'Kane and Ruth Burnett with 10.
Best first game went to Liz Ewing and Alan Vinecombe with 6. Best second game winners were Pam O'Dwyer and Ken Anderson with 15 and nine ends, ahead of Brian Baldwin and Jeff Nisbet also with 15 but with seven ends. The jackpot did not go off and is now worth $210.50.
Thanks to Ken Newton and Ray Wright for looking after things last week while the Barooga bowls correspondent was away.
The raffle will be drawn on Friday, September 25, so if you have sold tickets and have not got them in, please return tickets to John Bruce as soon as possible.
Share the Wealth was held on September 8 and, from information supplied, it appears the winners were Roger Carter and Ian Cameron from Tocumwal, ahead of Gerald Rothe and John Bruce.
The first women's trade day has been held at Tocumwal. Not all results were suppled, but winners were G Bourke, L Bird, ahead of Carol Wigg, E Blizzard and Sue Kuffner. Next trade day is at Berrigan.
At a meeting of the five NSW clubs it has been decided that a competition, similar to pennant will be played in a trade day format - two games of 10 ends - played on a Saturday, starting at 1 pm, costing $10. No catering involved.
Games will move each week to a different club to enable each club to host two games. First round will be on October 10, with the competition finishing on December 12.
Teams will play a random draw format, not club versus club and, in Barooga's case, teams will be drawn from available players to ensure, as far as possible, even teams in ability. At this stage, it has not been confirmed whether the other clubs will do the same, but in any case it will be a game in pennant format.
There is to be no mid-week pennant type games, so it is available to both men and women who want to play on a Saturday afternoon. It is imperative bowlers have their name on the list on the men's notice board if you want to play and are available on the first day, October 10.