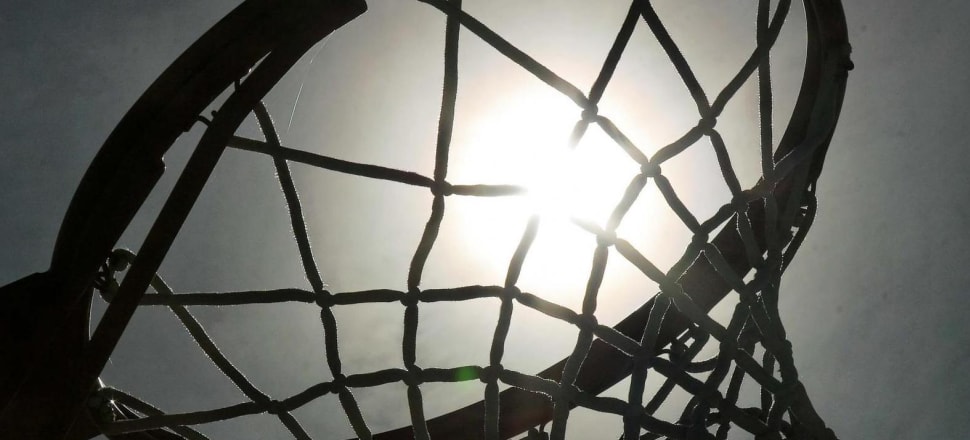 5370537724001
Jerilderie's A grade secured a good win for their final game of the 2019 season at Mathoura against a strong Timbercutters side on Satuday.
In what was a year of a mixed team most weeks the team welcomed back Kendall Purcell and Rhiannon Roe who slotted right back into their respective positions.
Meagan Mauger showed no sign of slowing down backing up from B Grade with another game in GK keeping the shooter out of the game and getting lots of intercepts with Kendall Purcell.
Skye Nash, Sara Smith and Keshia Marshall made easy work of the mid court giving Tanya Rorato and Rhiannon Roe every opportunity to score in the ring which they did with ease!
Final score, Jerilderie 48 to Mathoura 38.
Awards: Wunnamurra - Rhiannon Roe; Bonshaw - Kendall Purcell
The B grade Demons suffered a disappointing loss this week by two goals against a fierce Mathoura side.
Ellie and Tash shot and rebounded well with Liv and Tia both showing a great attacking game.
Toni and Anna applied some great defense causing turnovers but just couldn't get over the line.
The Demons are hoping to get another shot at them in finals series.
Final score, Mathoura 43 to Jerilderie 41.
Awards: Barlow Ag - Tia Williams; Colony - Olivia Mauger.
The Jerilderie C grade side came away with an absolute nail-biting one goal win against Mathoura.
It came as a much needed win for the Demons, led by Emily Ford playing her best again in GA and Brooke Mitchell in GD.
Final score: Jerilderie 29 to Mathoura 28.
Awards, Jerilderie Earthworks - Emily Ford; Colony - Brooke Mitchell.
The C grade Timbercutters came away with a tough victory against a hard fought Demons side.
To the credit of the Jerilderie, they played the style of game they have been playing all season and took the challenge right up to Mathoura.
Michelle Baker and Samantha McDonald both played formidable roles in defense and kept the Dees right in the game.
Tanya Lovehill and Laura Ham both shot well, and Stacey, Tiffany Sutton and Lucy Fay both attacked hard to bring the ball forward.
Maggie Harris played a solid game in WD but couldn't match the stamina of of the Timbercutters.
Final score, Mathoura 26 to Jerilderie 22.
Awards: BOC - Michelle Baker; Second - Samantha McDonald
The Under 15s Jerilderie side came to an unfortunate close loss to Mathoura on the weekend.
The Demons got off to a slow start being down by six at quarter time.
Some positional changes in the second half helped a Jerilderie come back, but it wasn't quite enough in the end.
Jerilderie should still scrape through into the finals, but might come down to percentage next weekend.
Final score, Mathoura 35 to Jerilderie 32.
Awards: Colony Inn - Katelyn Marshall; Mungo's Repairs -Alex Patu; KSB Accounting - Chelsea Winn.
Jerilderie U13s side had a blowout win over the Timbercutters on the weekend.
Thanks big score came from great great shooting and passing from Chelsea, Ava, Abbey and Katie.
Georgia, Dusty, Miley and Rachel bolstered the center third with super intercepts and passes all over the court.
The defensive third was dominated by Emily and Montana who contributed with good defense got a lot of rebounds.
Final score: Jerilderie 36 to Mathoura 5.
Awards: Mungo's Repairs - Ava Belling; Magic Scissors - Dusty Chirgwin; Colony Inn - Katie Wilkinson.
The Under 11s Jerilderie side finished the season with a great day out at Mathoura.
A fantastic team effort by all girls involved, putting everything learnt from training and throughout the season, into their final game.
The Jerilderie side was congratulated from their coach, who had high praise for all members; Shaylee, Cheyenne, Tiana, Shikaya, Josie, Jess, Sarah, Ruby, Tilly, Lillian, Addison and Maggie.
Awards: Colony Inn - Tiana Patu; Jerilderie Bakery - Ruby Neessen; Rochford Painting - Josie Hurd; Roden; Fields - Lillian Baker.