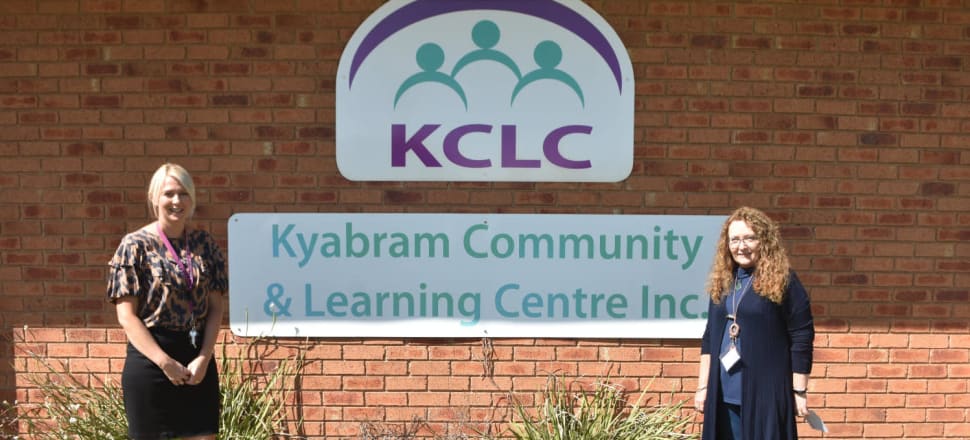 5370537724001
HAS self-isolation taken a toll on you and your family?
Then be sure to check your letterbox and you might find a much-needed helping hand.
In an initiative co-ordinated by the Kyabram Community and Learning Centre, flyers are being sent to homes across town as a way to assist those hamstrung by the current COVID-19 situation.
KCLC is offering to pick up shopping, post mail and gather urgent supplies for those in desperate need.
Staff can even lend a friendly ear for residents feeling lonely or down.
Chief executive Jennifer Savage said KCLC took inspiration from a number of organisations across the world that had banded together to support those worst hit by the pandemic.
"Supporting communities through challenging times is at the core of what we do, so we've been trying to think about other ways to support the community as well as find productive activities for the staff," she said.
"The idea of the initiative is to make sure people in the community feel supported and are able to get what they need.
"The flyers are just so we can contact as many people as possible and give them some ideas of ways we would be able to support them during this time."
Ms Savage said the initiative was open to anyone and offered a number of different services depending on your situation.
"Some people might need food parcels or even their shopping delivered, and others might need or want some social connections. So, we can call them every day or so just to connect with them and give them someone to talk to," she said.
"We're also looking to set up online initiatives so those who used to attend classes here can still do that through an online process."
KCLC will also be regularly updating and monitoring its Facebook page.
"Everyone during this time will communicate in different ways so we're just trying to get the message out there in as many forms that we can in the hope that we will be able to get to all of those that need help," Ms Savage said.
"Give us a call or send us an email and we're happy to talk through ways or initiatives that might be out there to support you."
If you are in need of assistance, phone KCLC on 5852 0000.