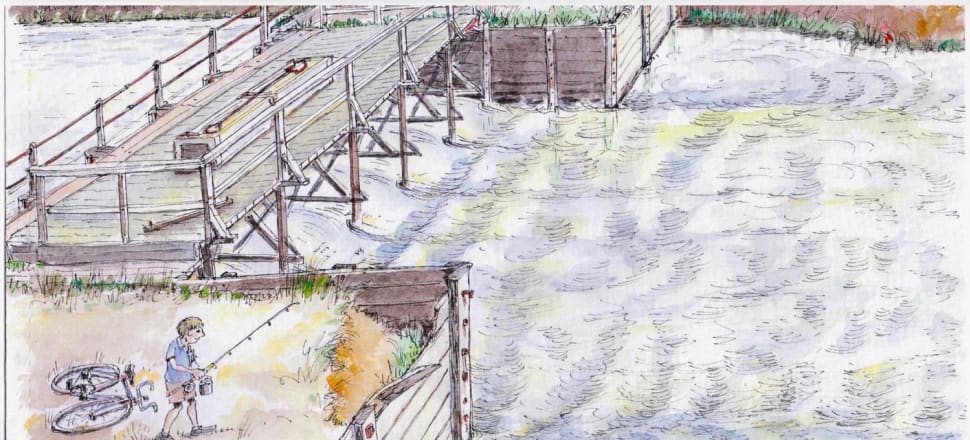 5370537724001
FISHING in the channels has been a great pastime over the years for all ages.
A favourite spot for fishing near Kyabram was Smith's Drop Bar.
Bob Scheffer has written his recollections of his time in Kyabram as a young schoolboy, what Kyabram and district was like at that time and how he enjoyed living in the country.
One of his favourite memories was riding his bike out to Smith's Drop Bar to catch redfin.
With these memoirs Bob has included sketches he has drawn from memory, and I am amazed at their detail.
Well-known local reporter Gus Underwood has many tales to tell of his early days in Kyabram.
Gus has permitted me to reprint his memory of fishing at Smith's Drop Bar published in the Free Press on August 5.
On Christmas day in the late 1950s three young lads — Laurie McGrath, Dick Clay and Gus Underwood — thought they would try their luck at some fishing before tucking into Christmas dinner with their families.
They headed off early on their bicycles to their favourite spot on the Wyuna main channel, known as Smith's Drop Bar.
Never in their wildest dreams, as they peddled south on McEwen Rd, did they imagine the great catch they would have that Christmas morning.
The fish, all redfin, were literally on the boil — dozens of them of a plump healthy size waiting to be caught.
The lads thought all their Christmases had come at once.
Their haul was so big they needed to borrow a large grain bag from a neighbouring farmer to transport all the fish home.
The bag was so heavy that they took turns of about 500 metres to lug it over their shoulders to proudly get home with about 80 "reddies".
Missing Christmas dinner hadn't even entered their thoughts.
The drop bars in the area have all been modernised since that time.
Many thanks to Gus Underwood for his contribution.
● Compiled by Eileen Sullivan, Kyabram Historical Society voluntary librarian.