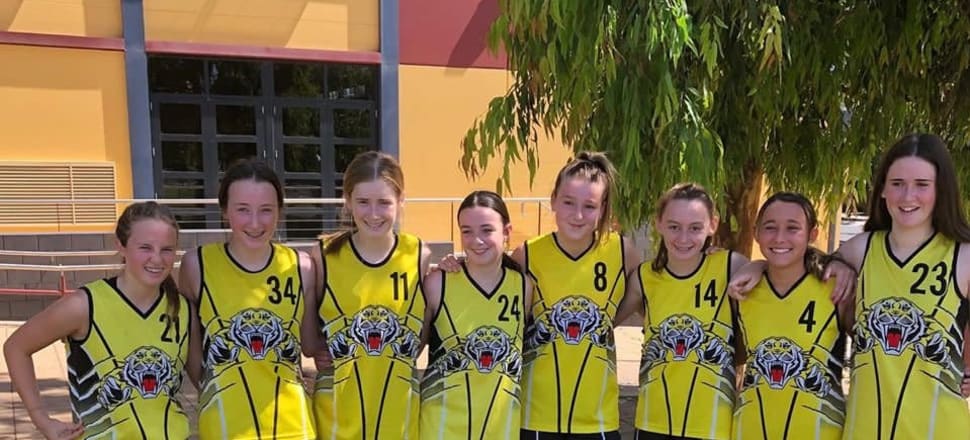 5370537724001
ROCHESTER'S junior basketballers took their talents to the Bendigo Junior Classic over the long weekend, with several positive performances from the club.
Under 12 boys division 2
The weekend started in positive fashion for the Tigers, with a 12-point victory over Goulburn Valley rivals Shepparton Gators as Harvey Keating led the way with 17 points.
From there it proved to be a difficult two days of competition as the team lost their next three matches including a narrow three-point loss against Mildura.
Cale James was the top scorer across the weekend with 67 points.
Under 14 boys division 2
The Tigers took another big step forward in their development after winning five out the six games they played.
Several dominant displays saw the team finish on top pool two, with their biggest win a 44-point drubbing of MRBA Green.
Harrison Keating was the top scorer with 92 points across the weekend.
Under 14 girls division 2
The girls struggled to find momentum in their pool, but produced some positive signs despite winning just one of their four group games.
That win came against Mildura, before losing their final game against Warrnambool.
Payton Tiller was top scorer with 29 points.
Under 16 boys division two
The performances of one of the Tigers' oldest teams were mixed throughout the weekend long competition.
Despite winning two of their six matches, the team consistently proved they could match it with the best teams, only suffering narrow defeats.
Tobie Woodfine was the team's best performer with 39 points.
Under 16 girls division two
It proved to be an up and down weekend for the Tigers, as they spilt their record at two wins and three loses.
Wins came against Shepparton and Sunbury by nine and 11 points respectively.
Ava Cottam was the leading scorer across the weekend with 20 points.
Under 18 boys division two
After winning their first game against Sunbury by 10 points, the Tigers were unable to build on their momentum going onto lose their next three matches.
Two of those were blowout losses, although they did go down to Redhage Basketball by just 10.
Maddex Fimmel led all comers with 40 points from four matches.
Under 18 girls division one
The club's most senior female team proved to be their most successful, suffering a heart breaking one-point loss in the grand final against Benalla.
The two sides met on three occasions across the weekend, with the Tigers winning their first match up by three points.
Ella Kerlin led the way with 45 points.