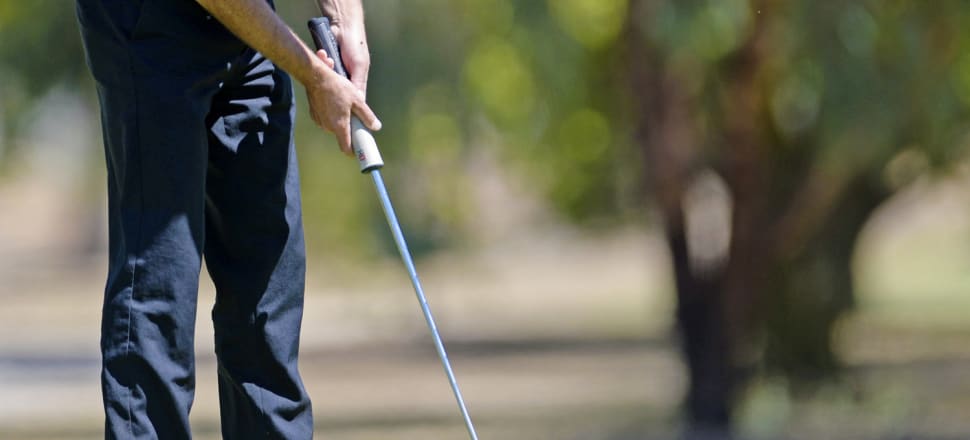 5370537724001
Merrigum golfers contested a stableford event on Saturday in cooler but windy conditions.
There were a few good scores returned but the majority were indifferent to say the least.
It would be a long time since 30 points won a ball in the ball competition.
Unfortunately the two best scores came from the one grade.
Andrew Wood was deemed the A-grade winner after a countback with Bruce Andrews after both finished with 37 points.
They will both have a shot less to play with the next time they take to the course.
In B-grade Barry Webber was a clear winner with 36 points.
Bruce Andrews headed the ball competition and there was a plethora of players with 30 points fighting over the final two balls.
In the end Phil Savage and Roger Gillon got the nod from four other players.
Nearest-the-pins were won by James Campbell on the ninth, Cory Berghofer on the jackpot 12th and Andrew Wood on the 14th. Barry Webber won the chook shed challenge with 11 points.
Last Thursday's twilight competition was also a tight contest with Jeff Parry taking the honours in a countback with a round of 51-15-36.
Phil Barca was the runner-up with 45-9-36. Nearest-the-pins were won by Bill Bray on the jackpot ninth and Jeff Parry on the 14th. Andrew Wood had least putts with 15 and the two point cut was 39.
Next Saturday's event is 4BBB stableford, round four of the summer four-ball sponsored by Phil Savage.
Pennant this Sunday is at Hill Top where Merrigum takes on Valley View at 7.45 am from the 10th tee.
Merrigum members were saddened to hear of the passing last week of life member Max Cooper.
Max was involved in many aspects of the local community and no doubt he was as dedicated to those as he was the golf club.
Max served three terms as president and one as captain but for those of us who were around from the 90s onwards, Max is best remembered for the meticulous way he maintained the course.
Near enough was never good enough for Max - he spent many hours each week in the pursuit of perfection.
At tournament time and other major days the course was always mown up and down as well as across; such was his desire to have everything just right.
He never sought accolades for his work but he, along with wife Dot, was awarded life membership of the Merrigum Golf Club in 2000 in recognition of his service to the club.
Our sympathies go to Dot and family.